Silver Gram Photo Gallery
Gram-denominated silver bars aren't quite as popular as gold gram bars, but this is changing quickly. As the price of silver rises, this will become a very attractive denomination of physical metal. Keep in mind, premiums are very high right now. Two of the most popular silver gram bars are from Pamp Suisse and Northwest Territorial Mint.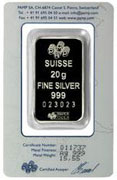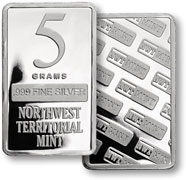 Switzerland-based Valcambi SA is beginning to introduce silver "CombiBars" in the United States. These are breakable 1-gram silver bars that come in 100 gram packages.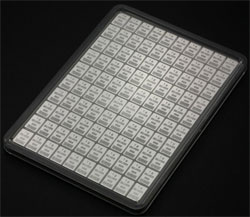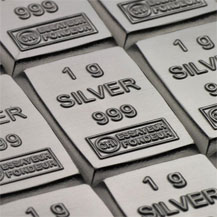 I'm trying to find others who have collected gram-sized silver and are willing to share a photo of their collection. I'll blur out any serial numbers plus make sure your name and location isn't posted. Please send gallery submissions to

[email protected]

.

Any size of photo is acceptable, it will likely be sized-down to fit the page.